Anxiety Symptoms and Helping Teens and Adults with Anxiety
We have all been there: Sweaty palms, heart racing, trouble breathing normally, and many other somatic (physical) anxiety symptoms. Anxiety is a normal part of life, sometimes even healthy.
Unfortunately, for many teens and adults, severe anxiety is becoming more crippling and more prevalent than in the past.
Rates of depression and anxiety have increased by 70% in the past 25 years, and by 37% in the last 5 years (Bedell, 2016)*. Here are some symptoms to look for and some ideas on how to help!
What are Symptoms and Signs of Anxiety & Depression?
You may be wondering what to look for to know if your loved one may be suffering from severe anxiety and depression. You may be asking, "Do I Have Anxiety?" Some of the common symptoms of anxiety and depression include:
Restlessness.
Feeling on edge.
Easily fatigued.
Difficulties concentrating.
Irritability.
Sleep disturbances.
Moodiness.
Loneliness.
Loss of interest in activities or things previously interested in.
and the list goes on.
One of the best ways to decipher how your loved one is doing is to talk to them, and more importantly, listen to them.
Teens, usually, are not likely to be the one to come and ask for help, so it's ok for parents to try to stay connected.
There are many adults that feel shame for having this struggle; however, when they may ask the difficult questions be prepared to talk.
Mental health issues in families can seem like an indictment of the parents. It is important to remember that anxiety and depression can occur even in the most loving, and healthy home environments. Do not be hard on yourselves.
On top of that, social media, bullying, peer relationships, stress with school, and work…these are all things that teens and adults deal with daily that can be contributors as well.
How to Help Someone with Anxiety
Again, sometimes just having someone to listen, nonjudgmentally, can make a world of difference. That can be easier said than done, so here are some ideas to help:
Practice Relaxation (this can be done in many ways from yoga to progressive muscle relaxation, practicing deep breathing techniques… you can find more suggestions here.
Exercise (This helps with the release of endorphins which can help reduce anxiety and stress levels).
Overcome negative self-talk (keeping track of our thought pattern is a helpful way to figure out the things we are telling ourselves. By doing that, we can change our negative self-talk to positive.)
Practice meditation (There are tons of places to find help with learning to meditate, even some apps, here is one for beginners: https://theconsciouslife.com/how-to-meditate-a-guide-for-beginners.htm
Eat healthy (our mind feels good when our body feels good)
Seek positive relationships and eliminate toxic ones.
Get sleep handling emotions and the stresses of life are easier to manage with a regular and proper amount of sleep.
---
** It is essential to note, that depression can be much more severe and in some cases, it may be imperative to seek help and additional counseling. The number one goal is always to be safe!!
---
Some of these suggestions take more practice than others, and sometimes the best answer is to get additional help from a mental health professional.
There are many tools and coping mechanisms that can be used to help individuals learn how to live a fulfilling and happy life and cope with anxiety and depression along the way. Utah Family Therapy provides an Intensive Outpatient Program for anxiety.
Work Cited:
*Bedell, (2016). Teenage Mental-health Crisis: Rates of Depression Have Soared in Past 25 Years. Indy/LIFE.
Bourne, (2005). The Anxiety and Phobia Workbook. 4th Ed.
"My anxiety just melts away when I come here." – J.P.
Step 1 - Call 801.901.0279
Call us at (801) 901-0279 to schedule an assessment.
Step 2 - Talk to a Therapist
Talk with a compassionate and caring therapist.
or Fill Out the Form Below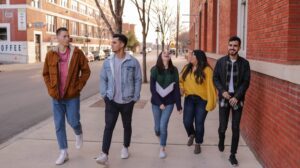 Resource for Teen Therapy & Children Therapy Just like adults, children need therapy for a variety of different reasons. Utah Family Therapy provides therapy for
Read More »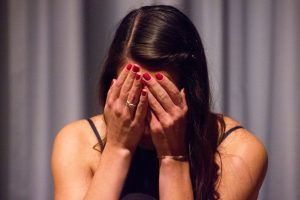 Understanding Shame – What is the Shame Matrix™ The movie trilogy "The Matrix" grossed over $1.6 billion worldwide. The premise was that humanity was all
Read More »

Use Open-ended Questions in Confession Bishops, when handling confession, use open-ended questions when someone is coming to you for a confession is useful in gathering
Read More »