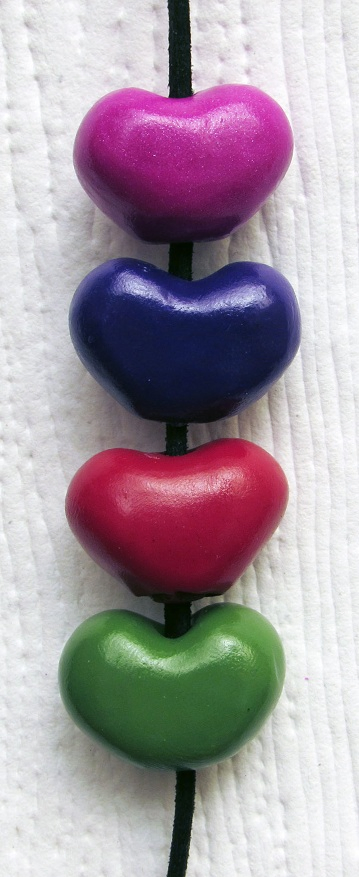 1. Gratitude
It has been shown that gratitude is one of the number one factors that separates the happy from the unhappy and help treat depressive disorders.
Taking as little as 10 minutes a day to think about or write about aspects or people in your life that you are grateful for can boost your mood substantially.
There have been many studies done on the effects of gratitude and the joy it cultivates.
To help become more grateful every night, write five specific things that happened that day. Whether it be a smile from a stranger or a huge surprise, write it down in your journal.
2. Meditation
There are many meditation methods, such as mindfulness meditation, compassion meditation, visualization methods, EFT, etc.
These can be extremely powerful in helping somebody manage or even overcome their depressed mood, stress, and anxiety.
Brain scans have shown that meditation grows parts of the brain that enable people to have more awareness, fulfillment, and overall joy in life.
Meditation can also lead individuals to perceive their world differently and to make more positive choices.
For a meditation, sit down or lay down. Get comfortable.
Close your eyes, and take ten deep breathes.
For each inhale, count to 5, and
For each exhale, count to 10. 
3. Prayer
Not all people are religious, but studies have connected spirituality with happiness. Prayer is a very effective method for many people with depression, and it can lead to a change for the better.
This does not entail praying about depression symptoms itself but praying about many other topics and endeavors within a person's life.
Since religion is a very personal thing, I invite you to pray. In whatever manner that be, and ask your Higher Power for help in your life. 
4. Nutrition
"You are what you eat," they say. A diet that includes fruits, vegetables, nuts, seeds, quality proteins and fats, and a balance of other nutrients brings thoughts and feelings of clarity, focus, energy, and upliftment.
Eating excessive candy, junk food, and having a lack of quality nutrition will bring sluggishness, bad moods, slower brain functioning, and many other harmful effects.
We must take care of ourselves physically if we want to be taken care of emotionally.
Start off eating healthier:
Eat less sugar( less candy, junk food, or snacks) during the day or
Eat four extra bites of vegetables. 
5. Exercise
Exercising releases endorphins (or "happy chemicals") and raises dopamine and serotonin levels in the brain, increasing self-esteem, energy, and an overall sense of well-being.
This also may help you to feel better about your body and improve any medical conditions.
The better you feel about yourself, the more likely you are to be happier. Every day try and exercise for 30 minutes, but since one of the symptoms of depression is lack of motivation, make it simple and curl a can of food, five times each arm.
6. Hobbies 
Being involved in a hobby or passion regularly can bring a great sense of accomplishment and temporary satisfaction. This hobby should include some skill and effort level, as this is usually what makes it fulfilling for the individual and helps to get rid of the feelings of worthlessness.
For example, geocaching, hiking, fishing, painting, reading, scrapbooking, art, sewing, candle making, digital art, cooking, etc… 
7. Create New and Strengthen Relationships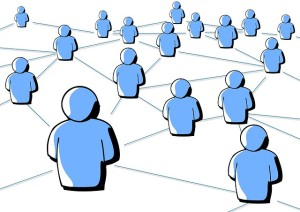 We thrive off of interaction with others, especially those in depressed moods.
Nobody is immune to the need for meaningful relationships and interactions in their lives—loneliness breeds sadness and depression.
Close relationships and meaningful encounters breed fulfillment and joy.
If a person does not have this, there are many social activities organized in religious or educational organizations that may be good sources to find a friend or two.
Meditation or prayer are good sources of bringing individuals ease before attending one of these events if they feel nervous or uneasy about going.
Some places to go that might help create more friends might be a gym class, yoga, Zumba, water aerobics, or join a book club.  
8. Serving others
"Random acts of kindness" is another one of the top things that separate the happy from the unhappy.
For whatever reason, when we are in a depressed mood and give to others or do something to build them up, we are brought up in the process.
If an individual is not doing this currently, it can be challenging to start at first. If they put in the effort, eventually new habits are built, becoming a part of daily life.
It takes effort, as all good things do. Some acts of service you can do is if you live in the same house as someone and share responsibilities are to do the dishes or make breakfast for the person.
Do something you wouldn't normally do, something that is special. 
These action steps are simple. Very simple. And simple actions can remove mountains. You can take each stone in your way and turn it into a staircase.