Women and Young Women Can Indeed Become Addicted to Masturbation & Pornography.
Are you one of these women?
Have you tried to stop masturbating because you detest the effects it creates in your life, but time after a time the behavior returns?
Do you feel like there is no one that can help you?

Do you feel increased shame because you feel like this should be a men's only addiction?
Shame and decreased confidence are typical feelings for individuals struggling with an addiction but especially sexual addictions.
That being said, you can create a new life and learn to manage these burdens of addiction. You can be in control again.
Utah Family Therapy provides counseling and has worked with men and women who struggle with sexual addictions and we would like to be a part of leading you to your new life.
Addiction Cycle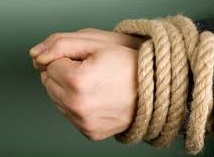 Those addicted to pornography and masturbation find themselves in what we call an addiction cycle, which is something like this:
You act out and commit to never doing this again.
You're doing very well for a while, maybe even a week or two or more but then out of nowhere you get smacked with a thought, a picture, a simple innocent gesture and you are triggered.
You tell yourself, no I'm not going to do it but the thought and the lingering trigger keeps pressing and the next thing you know, you've slipped.
Sometimes you don't even realize you slipped but you did it.
You feel defeated and worthless.
If you believe in God, you kneel down and pour out your feelings and tell Him, I'm sorry. I'm so sorry. Please forgive me.
You wonder how you can be forgiven, after repeatedly continuous slips.
Your guilt causes you to continue to pray and ask for forgiveness.
You start to fill better.
You vow to never do it again and then …
You find yourself in the cycle again …
You likely have said to yourself, "How can I be cured of this?"
or
"How long will it take for me to stop masturbating?"
Get ready to change the way you think!
This kind of thought process actually feeds the addiction and makes it worse. It is a setup for continued failure.
It is like telling women addicted to porn to stop breathing, eating, or sleeping. The intense masturbation cravings connect to the same survival parts of the brain that eating, drinking, and sleeping do.
Now, that being said, understand that this can be managed, and it is by no means a need like breathing, eating, or sleeping.
Just try it, don't give in the next time and discover that you're still fine. You did not die. You did not immediate medical assistance for not acting out.
It is just a matter of, first and foremost, understanding the brain and how addiction works and then becoming educated on how you manage it.
You cannot do something without knowing how first. So we will teach you.
And from there…it is just a matter of taking the steps and building new habits.
The wonderful thing is that the more you do something the more and more used to it you become. This does not have to be a struggle forever; you can build a new way of life and make it your new norm through habit formation.
Can it be difficult initially? Yes, it certainly can.
Understanding a Women's Brain Addicted to Porn
Women addicted to pornography have trained their body and brain to use the behavior of masturbation as a survival mechanism.
Masturbation has come to be interpreted in the brain as a need; just like eating and drinking.
Pornography in some form usually becomes a tool to feed this behavior. Will power alone will not get you to recovery or enable you to overcome this desire.
How many times have you tried to stop? Think about it.
If willpower were enough, you wouldn't be here. You've played that game and tried that before and the behavior to masturbate or look at porn returns.
At Utah Family Therapy we provide counseling where we can teach you the process of change.
We will teach you everything we know to understand addiction for yourself so that you can see it is not you that is flawed, but the very most instinctual parts of your brain. It is not you, it is a behavior.
You will find answers in how addiction affects you and we will give you the tools to learn the behavior of sobriety. Just like masturbation is a behavior we train ourselves to do, sobriety and living a clean life are also learned behaviors.
Story of Women Addicted to Porn
"I thought I was probably in a minority dealing with masturbation growing up feeling confused and guilty. I felt like I was in a shell and could never come out of it or let anyone know about it. Over time, I learned to justify the guilt and learned masturbation was common. Over time it became easy to justify and even joke about; ironically, no matter the justification I still knew and felt it was not right.

Pornography became a large part of what I had no idea had become an addiction. Over the next 15 years of life the roller coaster of pornography and masturbation addiction became more and more chaotic. I denied it was an addiction. I thought I could stop at any time.

I internally argued that I was in control and that it was always in my power to stop at any time. I made dozens (probably hundreds) of attempts to stop masturbating and viewing porn. Some attempts felt like they worked short-term but I found that I would eventually fall harder and most often deeper into addiction. Justification became an art form for me. I was really good at it. Depression always followed relapse. After getting married the addiction I thought would leave was still there and I saw how it negatively affected my family…"
Being Clean
This woman went on to live a sober life, overcoming the addiction and finding the cleanliness she had dreamt of for years.
Through the Utah Family Therapy Program, she came to understand how she could overcome her addiction. She came to see how addiction worked and why it worked that way, then she learned how she could be in control of her brain and her thoughts through strategies and tools that recovered addicts use every day.
She discovered what things needed to become a part of her life in order to build a new perception and get the strength she needed to work through the burdens that had led her to addiction.
For the first time in her life, she knows how she can be safe and stay in the driver's seat, continuing in sobriety.
In addition, she came to understand that sobriety is a lifelong dedication.
Vigilance is needed to work through addiction and to continue to stay free. One must know themselves well and learn to recognize with acute accuracy those things and thoughts that make them vulnerable and then to stay miles beyond them. This does not just have to do with the subject of the addiction itself, but many other factors in life as well.
One thing that is not required for lifelong sobriety is lifelong suffering.
This is not something that you will struggle with forever. Must you stay forever aware though of what you need to be doing to continue sober? Yes.
The key is to build new habits so strong that you know what you must do each day to stay free. It is the habits and the awareness that you must stay dedicated to, not a life of suffering and enduring.
But first, you must know how to build these new habits and you must understand what things you must make central to your life. This is what we are here for. Let us teach you, guide you, and support you in this process.
Don't wait any longer.
Honesty is the first step. Be honest with yourself, and come be honest with us. We have seen so many in the same place of suffering, and you need not suffer any more when there are so much knowledge and so much support without judgment at your access.
Give us a call at 801-901-0279