Utah Family Therapy, Located in American Fork City, Accepts DMBA Insurance
Providing more options for you and your mental health healing. DMBA is the insurance provider for many companies including BYU, Deseret Book, LDS Family Services and the Church of Jesus Christ of Latter-day Saints.
Insurance is never fun but has become necessary so it's our goal to provide you with options. DMBA gives you options for individual therapy and also intensive outpatient therapy so you can receive the healing you need.
Mental health challenges like anxiety and depression have increased ten-fold and the last thing you want to worry about is insurance. Our goal is to work with as many insurance companies that we can to give you more options for healing.
Your coverage may vary by the plan that you have; therefore, we have an insurance liaison that can help you. Jennie, our liaison, has been working with Deseret Mutual Benefit Administrators to help understand the medical mental health coverage and benefits they offer. She will work with you to determine what benefits you have and how you can get the most healing with those benefits.
If you have DMBA Insurance and you're seeking counseling, family therapy or an intensive outpatient program for anxiety, depression, OCD or Trauma, we can help you start healing.
Utah Family Therapy offers options for other insurance providers. We love what we do. Our approach is unique and full of compassion. One thing that makes us stand out is our desire to connect with you, you're not just a number. Your family and we care for your well being.
Utah Family Therapy uses teletherapy so you can still receive the mental health benefits from DMBA from the comfort of your home. During this time of the pandemic, which creates lots of stress, anxiety, and trauma, Utah Family Therapy has been using teletherapy with many people and helping them receive the healing they need at home. We can help you too. 
If you need intensive outpatient care, we can still help you during this difficult time of history. Located in American Fork, we are in the perfect location to service Salt Lake and Utah County.
Have Questions Regarding Insurance, Call Utah Family Therapy today, 801.901.0279.
See our health insurance page to see the different health insurance plans we accept.
"My anxiety just melts away when I come here." – J.P.
Step 1 - Call 801.901.0279
Call us at (801) 901-0279 to schedule an assessment.
Step 2 - Talk to a Therapist
Talk with a compassionate and caring therapist.
or Fill Out the Form Below

Consultation & Book: ABSOLUTELY FREE! Call: 801.901.0279 Discover How to Connect With Your Spouse … so You Can Have the Relationship You've been Wanting, Without
Read More »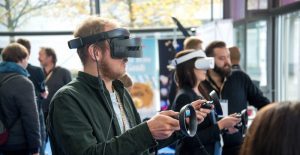 What is Virtual Reality? (VR) We could tell you what it's like but until you experience it … you can't understand. Virtual Reality (VR), which
Read More »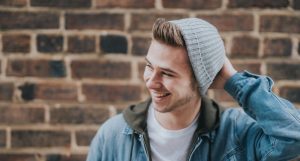 Healing Your Teenager & Your Family Your teenager is hurting and you are probably exhausted and don't know what to do.  Your concerns drive your stress
Read More »