The Utah Family Therapy Story
Almost a decade ago, Rob Robison made the life changing decision to leave his career in corporate marketing and return to graduate school to study therapy.
As he learned and studied to become a Marriage and Family Therapist, Rob's focus became concentrated on the toxic power of shame – especially concerning addiction and families. 
Throughout his program and graduate internships, his concentration was refined and directed toward individuals and families healing from pornography addiction.
After he graduated, and with a wildfire of passion and dedication to helping people break the chains of addiction and shame, Rob reached out to an old friend, Tony Rhoton. 
Tony Rhoton and Rob first crossed paths in 1996, but Tony's knack for marketing, business strategy as well as helping and connecting with other people was lifelong. 
Tony had been involved in InnerGold Counseling services as well as a life coach. 
Together, Rob and Tony launched "It's YES Time," with the mission of compassion, connection, and healing. 
Their goals were simple: build a space of safety and healing for clients that were struggling with pornography and technology addiction.
Rob and Tony developed a new recovery program, titled EMPOWER. Unlike anything available at the time, this program was a self-led recovery system geared toward healing compulsive behaviors for teens and adults in pornography. 
Empower focuses on the neurological effects of porn and shame and uses connection, compassion, and love to give control back to the client. And it worked!
Through following the Empower Program, people all around the world were able to change lifelong patterns of compulsive behavior and really heal from their addictions.
It's Trauma; Not Addiction
However, as Rob and Tony worked with individuals and families struggling with pornography and other addictions, they began to realize that the roots of the addiction were deeper than it seemed. 
They began to see more and more individuals whose pornography or technology addictions had developed as coping mechanisms for underlying traumas and they knew that true recovery could only come through healing those traumas. 
Rob and Tony noticed that as their clients addressed shame and felt accepted in compassion, they also felt safe in bringing up core traumas and past experiences. 
This realization catapulted Rob into the world of trauma-informed therapy and motivated them to expand the services they offered at "It's YES Time". 
One of the biggest challenges of a clinic is managing the office, insurance and all of the employees that's when Jennie joined the team.
She was always a behind the scenes helping to guide UFT but she took a more active role and joined as the office manager and insurance liaison.
Immediately, we noticed the difference and saw a shift in the business that an organized woman brought to the infrastructure.
Not soon after Jennie got involved and we started seeing more and more growth we had another realization and we need more clinical help.
Brad Joins the Team & Utah Family Therapy is Born
As the clinic expanded to a full-service therapy clinic in 2018, Rob and Tony changed the name to Utah Family Therapy and welcomed Brad Tanner to their core team. 
Similar to Rob and Tony, Brad left a corporate career with the goal of helping others through the hardest parts of their life. 
As they dug deeper into healing trauma with their clients, the team began to see a need for more frequent therapy. 
Some clients needed more support than what they were getting out of weekly therapy. 
For example, individuals with severe depression, anxiety, and mental health challenges like suicide attempts, post-hospitalization, inability to maintain the school, family, work-life balance, or post-residential treatment adjustment. 
Utah Family Therapy Launches Intensive Outpatient Program
As they searched for resources for their clients, the team noticed a gap in the types of services that were provided. Many clinics had drug-only or dual diagnostic programs however, they didn't work with other mental health issues. 
In November 2018, they decided to fill that gap and Utah Family Therapy began offering a Mental Health Intensive Outpatient Program that embraced Anxiety, Depression, Trauma, Personality Disorders, and other debilitating mental illnesses. 
Utah Family Therapy now offers IOP therapy for several different groups, including adult and teen groups as well as anxiety and other treatments. 
The IOP therapies incorporate weekly group therapy, individual sessions, family groups, and topics of health and wellness to supplement the clients' need for support. All of these pieces are focused on connection, healing core traumas, and minimizing shame. 
We are continuously improving the IOP and adding new elements every year.
Since that time, Utah Family Therapy has continued expanding its services.
The UFT team holds a core belief of the importance of "training the trainers". This means Rob, Tony, and Brad have made it a goal to help more therapists be better therapists and, consequently, lengthen the reach of healing to more clients.
To do this, Rob and Brad have become certified supervisors and several interns have been welcomed to the team. 
They have also worked with many insurance companies to become in-network and approved providers.
Now, we take most insurances! The Utah Family Therapy team hopes therapy will be available to everyone who wants it. 
Utah Family Therapy has also expanded to include couples, marriage and discernment therapy.
True to their name, the focus on family is paramount.
They've rented out a second building and expanded to include full family therapy as well as parent-child interactive therapies and other types of play or child-directed therapy offerings. 
In the future, Utah Family Therapy plans to offer music therapy, couples connection retreats, healing retreats, extended IOP services and much more!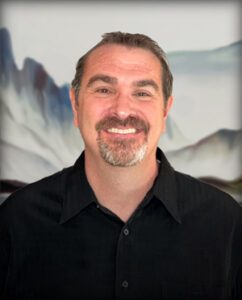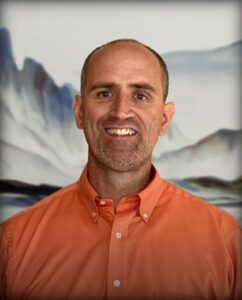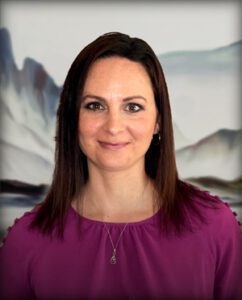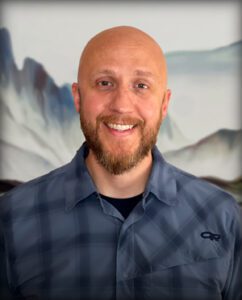 We are focused on and guided by 3 principles to help you!
Rob, Brad, and Tony