Women's Group or Women's Processing Group
Utah Family Therapy's Women's Processing Group is facilitated by amazing therapists, Kristy and Haylee are phenomenal therapists that are willing to walk your journey with you. (This group focuses on eating disorders, trauma, anxiety, depression, and women's issues)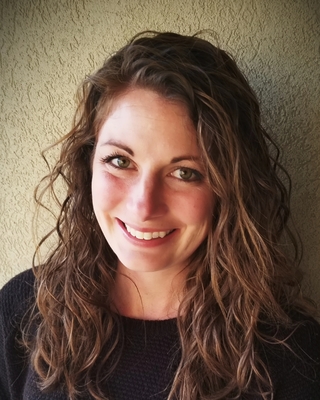 "For several years I had the opportunity to facilitate a couple of different women's groups, also known as women's processing groups. Through this experience, I witnessed countless moments of growth, inspiration, and compassion. Group therapy experience can be quite a bit different from a regular therapy session. Group provides many different opportunities for change and healing; added support, a greater depth for empathy, and some fresh new perspectives and ideas. Furthermore, the support we receive is just some of the reasons why I believe group therapy can be a significant step for some women."

Haylee, LMFT, Facilitator
"I love helping women become their best self and to love themselves for who they are. I understand that life is full of challenges. I commit to helping you on your journey towards healing."

Kristy Grass, MFT, Facilitator
You Are Unique
First of all, as women, there are many experiences and issues we go through that are unique to women. We have roles that we play in life. The many challenges we have overcome is one of the reasons that I love working with women's processing/psychotherapy groups.
The women's processing group provides a safe, understanding, and a comfortable environment. Women come together to process feelings and different difficulties that they may be experiencing. It is a place where they can receive much-needed love and support from others who genuinely care and who truly understand.
Group Topics
Topics in the group can range from eating disorders, body shaming, anorexia, bulimia, anxiety, and depression to issues that women face on a daily basis like parenting, working, micromanaging a home and family, being spread too thin, and sometimes even just trying to find value in ourselves and build self-confidence.
As a facilitator of the group, I love offering tools, coping strategies, psychoeducation, and different interventions. However, the real healing comes from the support and caring of multiple group members. Group members offer empathy and a listening ear. We can gain so much as we learn from each other and grow together!
Wondering whether or not a group is right for you?
Call us for a free 15 min. consultation. I have had a lot of experience working in women's therapy groups. I truly feel that this is a unique experience that can make a big difference in your life. If you're working with a therapist already, ask if they feel a group setting would be a good idea?
In order to maintain the integrity of the group, all members must have an assessment. For optimal healing, we need to make sure our women's group is right for you.
Call for an assessment 801.901.0279
Support for Addicted Spouse • Preparing for Pornified World • Feeling Alone