[gdlr_notification icon="icon-flag" type="color-background" background="#99d15e" color="#ffffff"]We support men, women and children struggling with pornography addiction. This question was from a woman who was looking for help for her husband. This question is written with the verbiage to support him but is the same to help men and women.[/gdlr_notification]
Husbands an Addict How Can I Support Him
[canvakala-video src="https://www.youtube.com/watch?v=zrU1kiBFgxA"]
How can I best help and support my spouse who deals with pornography addiction?
I think one of the things that a spouse, with a spouse, recovering from addiction to be willing to be there for that person.
Shame is one of the greatest challenges associated with addiction. It perpetuates an addiction; keeps it alive, keeps it going, it keeps it hidden. It creates a lack of safety regarding being able to share; one would feel a lack of security in being able to share the realities of their addictive behavior with others, especially a spouse.
Spouse help in recovery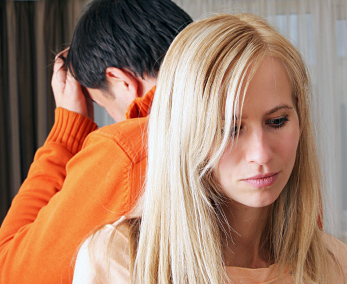 Even though a spouse will be someone who is the closest person to us, and has bonded with us tremendously in many ways, the shame will keep us from sharing that simply because that person recovering from addiction is going to feel unsafe in sharing and like they're not going to be accepted.
I think it's very, very important for a spouse to understand the nature of addiction and understand that being there for that person, creating that sense of acceptance. For example, a thought for a spouse of a recovering person could be something like this, 'I may not be experiencing it, but I can be there for that person. I can accept that person for who they are and love them and be there for them'.
Going Through Their Recovery
Now, I think the other part of the question here that needs to be said is that a spouse is going through their healing process too. And that's a crucial factor to keep in mind. A wife of a recovering addict, the husband or vice versa, would need to understand that they have their process to go through.
They're going to feel some strong emotions and some challenges themselves.
They will be experiencing some of their own emotional problems and will have emotional needs. It's important being there for each other. The idea of being there for each other is imperative for the recovery process.
How to Better Help
We have a lot of people that are dealing with this, and you're not alone. It's important for you, as you're doing the steps to support your husband or your spouse, to gain knowledge.
Once you have the knowledge, then you're armed with the tools that can better help. It's the lack of knowledge and the desire to bury your head in the sand, is the greatest danger. Realize that you also need healing.
We are acutely aware that there's a healing process that each spouse has to go through, look for those healing opportunities and be willing to share them. Use our contact form to reach out. Even if it's just to dump, and get feelings and frustrations out so that you have somebody to talk to.
We're here to help you. 801.901.0279