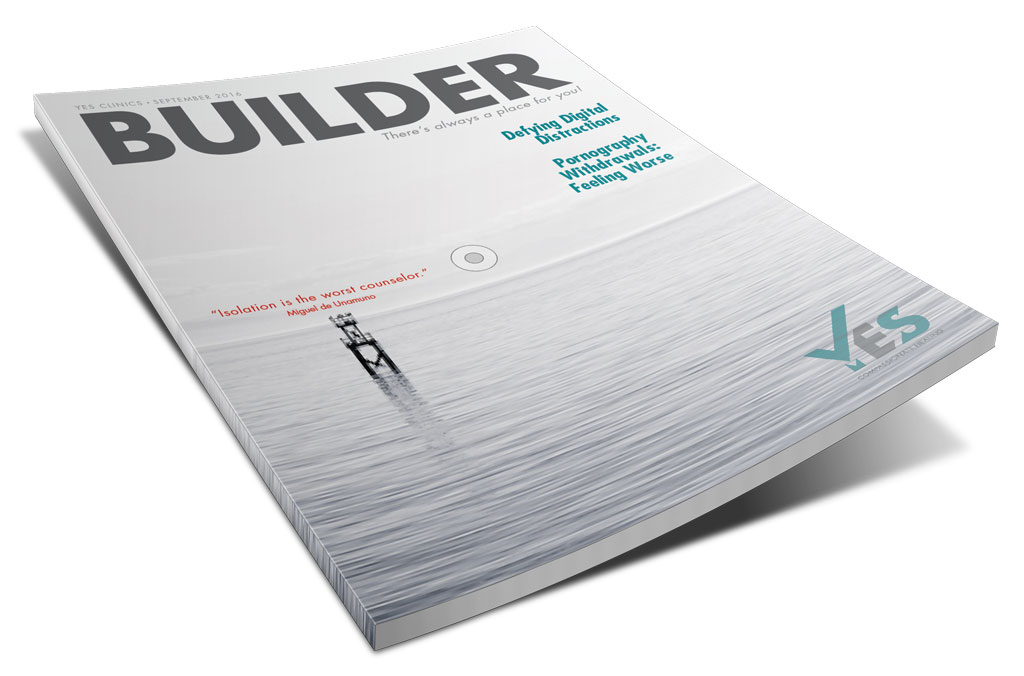 BUILDER E-zine – September Issue Now Available Porn Withdrawals
When we started this monthly e-zine, we had no idea how much time would go into making it a quality resource but we feel we are doing it. Please let us know.
This month we focused in on two topics and introduce you to a charity:
Defying Digital Distractions
Pornography Withdrawals: Feeling Worse
We introduce you to a local charity, (Utah County Children's Justice Center), that helps abused children. They need your support. Please take a moment to visit their site and If you can donate funds, great but share their site/message on your social media accounts, with friends and family.
Digital Distraction
We all have experienced digital distraction. Torrey gives us some tips on how to manage that distraction so that we keep digital as a tool, not a noose.
Porn Withdrawals
We also address the topic of Internet Pornography Withdrawals, which we've talked about before but this topic continues to surface.
Our e-zine is free. If you would like to get a copy of this month's e-zine and continue to get our e-zine, please enter your information in the box to the right of this article.
Let us know what you would like us to write about, so this can be the resource you need. We are here for you.
Announcement: we will soon be offering many group opportunities for a nominal fee. Let us know which groups we should start first by filling out this brief survey.
Wishing you a very happy day and a joyous summer.