What's the Difference Sex & Porn Addiction?
Addicts frequently wonder," What is the difference between porn addiction and sex addiction?
In our Q&A webinar, we were asked this question, which is a common one we get so Rob answers this question in this video.
Something we always go back to is, addiction, is an addiction, is an addiction. It doesn't matter if the addiction is sex addiction, porn addiction, masturbation addiction, drug addiction … the results and consequences are the same.
There are a few differences between Porn Addiction and Sex Addiction. Porn Addiction does not allow you to bond and connects with another person. However, with Sex Addiction, there is a connection but no commitment so the oxytocin that releases to bond you with the person you are having sex with, still leaves you feeling empty and full of anxiety.
It's important to realize that addiction can never be satisfied. Addictions only grow and become stronger, making you more of a victim. There is hope and you can learn to manage your addictive behaviors but it does take time.
Realize addiction is like falling off of a cliff, it is easier to stay away from the edge and on top, than it is to see how close you can get to the edge and fall. The climb back up is a lot more difficult than staying away from the edge. If you have fallen off of the cliff, Utah Family Therapy is here to provide a rope to help you get up a lot faster.
In summary, an addiction to Porn or Sex will leave the same emptiness and desire for more.
One time is too many and a thousand times is never enough.
You can't satisfy an addiction.
Utah Family Therapy 801.901.0279
"My anxiety just melts away when I come here." – J.P.
Step 1 - Call 801.901.0279
Call us at (801) 901-0279 to schedule an assessment.
Schedule a time for the assessment.
Step 3 - Talk to a Therapist
Talk with a compassionate and caring therapist.
or Fill Out the Form Below
Outcomes For Youth Receiving Intensive Therapy or Residential Treatment: A Comparison Intensive Outpatient Programs are less restrictive and less expensive than most other treatment options
Read More »
https://youtu.be/ySlVon_E3z8 Below Robert Robison (Rob) shares his vision of what Utah Family Therapy is all about. Society has so many opinions, and we feel judged
Read More »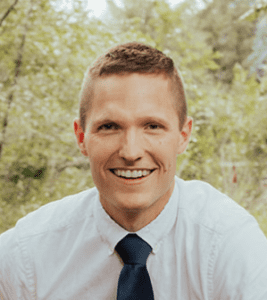 Michael Anderson LAMFT What You'll Learn About Michael Anderson Couples Therapist https://youtu.be/gzGypQw76xE Michael's journey to becoming a therapist was not what he had originally planned. 
Read More »