Anxiety Disorders Counseling in American Fork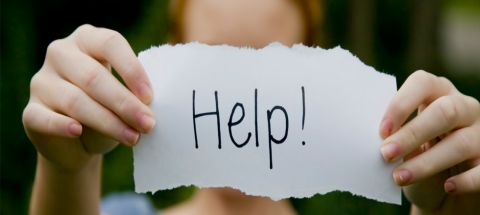 Discover How to Manage Your Anxiety
Varying degrees of anxiety throughout life during certain events is normal. Feeling anxious about a job interview, feeling a little nervous or uneasy on a first date, nervousness when moving to a new area – these are all normal human reactions to these types of experiences. 
These types of feelings can certainly be remedied or managed through different cognitive techniques, self-talk, meditation, etc. Anxiety therapy is needed when it goes beyond the normal.
Anxiety disorders are the most common mental health disorders. (You're not broken.)
How to Help Someone with Anxiety 
Anxiety is generally caused by not having enough information or having too much information. Utah Family Therapy is focused on what you need and also how you can help others. 
Besides getting involved in our intensive outpatient program for anxiety, here's what we recommend for those who are struggling or close to someone struggling with anxiety:
1. 

Do NOT downplay feelings:

 the last thing that a person struggling with anxiety needs to be told is "don't worry about it" or "oh, you're fine, stop overreacting". Realize that this person is facing real stress, and no matter how small the situation is, it is big for them.
2. Do NOT feed anxiety: just as importantly, don't make it a bigger deal than it is. Let them know that it is going to be okay and that the moment will work itself out.
3. Don't let the label limit them: Remember, anxiety can be worked through. New habits can be built. It will most likely never go away completely, but somebody can still get to the place where they can perform well and feel a great deal of calm in their everyday life. Help them by encouraging them to just do what they can and to love themselves amidst their mistakes.
They might make mistakes, maybe even a lot of them depending on the event, but teach them to understand this is part of their progression, just like the rest of us, and they deserve to live a full life just like anybody else.
Helping Loved One w/ Anxiety - Do This
4. Validate them: help your loved one understand that it's okay to feel some fear or stress. It is difficult what they're going through, and you understand that.
5. Build them up: Many times those struggling with anxiety can fail to see all the things they are actually doing very well at. 
Help your loved one see the things they do right; accentuate the meaning of these things. Encourage your loved one and help them see they are powerful. 
Let them know they are loved and they are capable of great things and have many strengths.
6.  Be a trusted confidant: Help your loved one understand that when they are going through suffering and they feel the need to express it, you are there. 
They don't necessarily need you to make it better, and sometimes there's not a great deal that you can do to make it better. 
Quite often, what they really need is a person to support them with presence, with love, and without judgment.
7. Base their value on courage, not performance: Acknowledge mistakes in a manner of "we all make mistakes, no worries. You're just progressing. It happens to all of us." 
Once again, careful not to downplay feelings, but do not catastrophize with them or feed the anxiety. 
Help them to base their own value on their courage to put themselves out there and to try. 
Say things like, "yeah, that was rough huh? But what matters is that you put yourself out there, and I think that's so awesome. You put in the effort and I'm proud of you for doing that. That's who you are."
Managing anxiety is a daily effort, but before a person can discover their own personal management of it, they have to know-how. Let us help you. 
*Note
The following addition was added with the increase of anxiety disorders and depression amongst teens.
Increasing Rates of Anxiety and Depression Among Teens
Getting good grades, friends, chat groups, AP classes, future careers, relationships, parents, and the list goes on. 
With all of these different pressures that your teens are facing these days, it is no wonder that the anxiety and depression rates have been increasing. 
It seems, now, that young people are not only dealing with pressure from teachers and parents but have started to feel the pressure from their peers as they compare extracurricular activities and the college credit courses that, for some reason, appear to be the expectation in high school.
Don't get me wrong, I am all for teens pushing themselves and striving for excellence; and yes it is normal, healthy even, to have a good dose of anxiety along the way.
Anxiety Disorders Interfering w/ Life?

If someone is not feeling anxiety in some form or another, they are probably not alive. The same goes for feeling sad. 
We will all experience sadness and low times at one point or another as we go through life. 
However, when anxiety or stress makes it too hard to keep up with normal, everyday activities, or when it interferes with your life, that is when it has become too much and you may need an intensive outpatient program to help you readjust.
The same goes for depression. If a person reaches a point where it seems too hard to face the day, they have lost interest in activities that they usually enjoy, or are having thoughts of harming themselves in any way, then it is time (immediately!!) to seek help.
The good news is that there is a lot of help out there for teens, and there are a lot of tools and therapeutic processes that can help them overcome anxiety so that it does not have to interfere with the life they want to live.
Seeking Help from Parents, and Professionals
Therapy for Anxiety disorders is not just with professionals but with family, friends, and loved ones.
Parents should be there to support and love their children through their life, not condemn or ridicule. Children get enough pain and angst from peers, coaches, and teachers they don't need it from parents too.
A therapist can help with identifying the root of the issues, or where the symptoms may be coming from, and then guide them through the healing process. 
If the anxiety is too much for the parents to manage, you may want to get help through an intensive outpatient program to help with anxiety.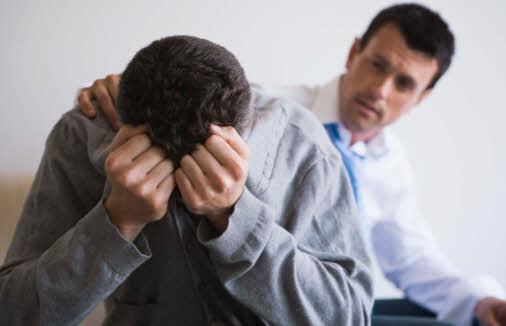 Below, are some common thought patterns that may be contributing to depression and anxiety (but, remember, these are not all-inclusive, and sometimes our anxiety and depression come from deeper rooted issues, including trauma).
The first step to working on our anxiety and depression is to become aware. Reading through some of these may give you a better idea of thought patterns that could be contributing to anxiety.
Self-Talk:
Self-talk is automatic, immediate, and appears in the telegraphic form. Stop and think about what are they saying about themselves. Become more aware.
External event — interpretation of event and self-talk — feelings and reactions. How are events being talked about and reacted too?
Four types of negative self-talk

Worrier
Critic
Victim
Perfectionist
Therefore, "Many cases of depression and anxiety have their root in negative reactions to negative feelings" (Henriques, 2018).
Rooting to negative reactions and feelings means that when a person experiences a negative emotion such as hurt, shame, sadness, or anger they immediately respond to that emotion with negativity; like getting mad at oneself for feeling that way. Instead of reacting negatively, help them to stop and notice their feeling, use C.A.L.M.


Use CALM Instead of Reacting Negatively
C – Curious
Instead of trying to control or escape the emotion, ask what, where, why, how, when.
A – Accept
Allow for the emotion to just be there and accept it, and notice it. Having feelings is ok!
L – Loving Kindness
Have loving compassion towards oneself and others.
M – Motivated.
Help motivate them to learn and grow toward valued states of being.
Anxiety Therapy Tools to Battle Anxiety Disorders and Depression:
1 – Practice relaxation
This can be done in many ways from yoga to progressive muscle relaxation, practicing deep breathing techniques… you can find more suggestions here: https://patient.info/health/anxiety/features/relaxation-exercises).
2 – Exercise
Exercise helps with the release of endorphins which can help reduce anxiety and stress levels.
3 – Overcome negative self-talk
Keeping track of thought patterns is a helpful way to figure out the things your child may be telling themselves, then form positive counter statements. By doing this, we help them change their negative self-talk to positive.
4 – Practice meditation
There are tons of places to find help with learning to meditate, even some apps, here is one for beginners: https://theconsciouslife.com/how-to-meditate-a-guide-for-beginners.htm
5 – Write
Help them get emotions, thoughts, fears, out of their head and on to paper and then tear it up. (Tell your story, make lists, word vomit.)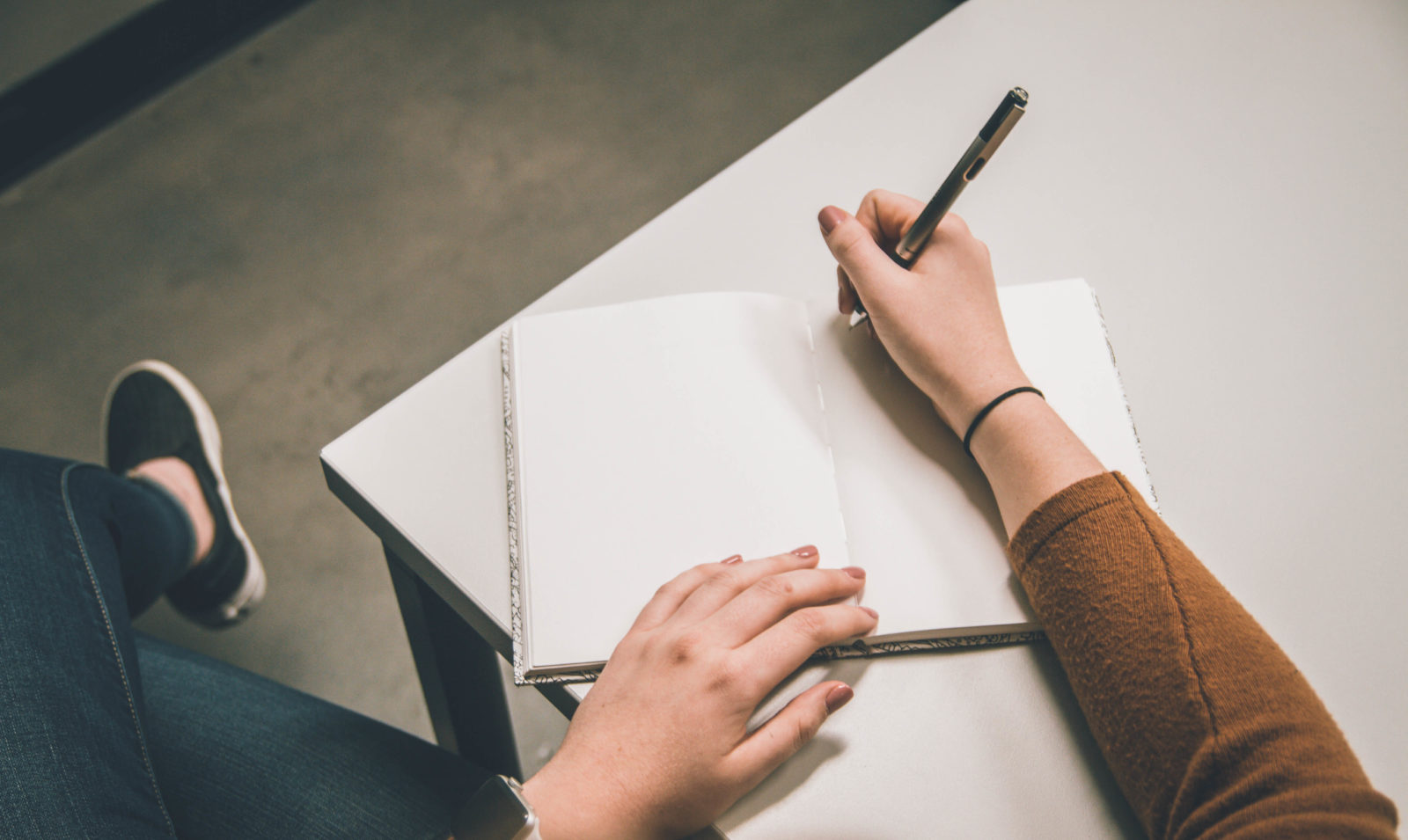 6 – Seek
Seek positive relationships and eliminate toxic ones.
7 – Get Good Sleep
Make sure they get regular sleep and eat healthily. Our mind feels good when our body feels good.
8 – Externalize
Separate true self from mental illness. Help your child create an image for their anxiety. See it as something different from who they are and recognize their true nature and how anxiety disorders try to prevent them from being their best. The more your child identifies their weapons to fight against their fears and frustrations, the less power anxiety will have.
9 – Use your Senses
Find something and notice everything about it. What do they see, how does it feel (touch), help them to notice smells, pay careful attention to what they hear. Involving their senses will help them to focus on other things, instead of their anxiety.
10 – Practice
Encourage them to practice gratitude and perform acts of kindness.
Feeling Anxiety or Depression?
DO NOT ISOLATE! ALWAYS ASK FOR HELP!!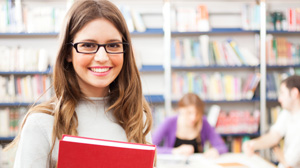 Whatever is going on do not isolate yourself or your child when they are experiencing anxiety; they need to feel love and connection.
In summation, it's okay to feel some form of anxiety and depression but if it starts to interfere with normal life, seek help immediately. It's normal and natural to experience different emotions but they don't have to knock you down.
Need Therapy for Anxiety Call 801.901.0279
You may be interested in reading our article about anxiety in men. Click here to learn more about our Intensive Outpatient Program for Anxiety to help individuals with extreme anxiety disorders
"My anxiety just melts away when I come here." – J.P.
Step 1 - Call 801.901.0279
Call us at (801) 901-0279 to schedule an assessment.
Schedule a time for the assessment.
Step 3 - Talk to a Therapist
Talk with a compassionate and caring therapist.
or Fill Out the Form Below