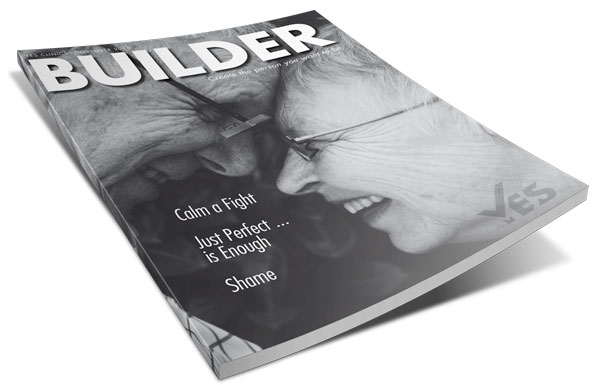 BUILDER E-zine – November Issue Now Available
We are honored to have a new therapist, Katie Winn joins us. In this e-zine she makes her debut, writing an article on perfection. Every month we write articles based on each therapist's experience. Every therapist is given the opportunity to write an article of their choosing.
We are honored to have Liz, Katie and Torrey write articles for this month.
This month these are the topics we discuss.
Perfection
Calming a Fight
Shame
Katie writes about perfection. There are many times perfection or trying to be perfect will paralyze individuals. Katie's article addresses this and approaches perfection as, "Just Perfect, is Just Enough".
Here's a snippet from her article
"One thing to understand is that perfectionism, in itself, is related to anxiety, meaning it's not perfect."
Liz writes about, "How to Calm a Fight". This article is for everyone. We all have been in fights that are just ridiculous but it's hard to break out of it. Liz gives 15 tips to calm a fight.
Here's a snippet from her article
"…conflict is not the enemy, tools to help us manage the escalation of conflict can be very helpful in relationships. Gottman says that "The way a couple ends a fight is a telling indicator of the quality of their relationship and the stability of their marriage."
Read a wonderful article about Shame. He compares shame to football. Here's a snippet from his article
"He feels intense shame for his mistake. But this mistake is bigger than that. His thoughts go beyond feeling the weight of a mistake. It engulfs him. He feels that he IS a mistake. He is stuck forever in that moment. Regardless of his many other positive qualities and successes, he feels worthless. There is no hope."
Where There's a Will There's… a Way!
Our e-zine is free. If you would like to get a copy of this month's e-zine and continue to get our e-zine, please enter your information in the box to the right of this article.
Let us know what you would like us to write about. We are here for you.