Robert S. Robison, LMFT, MBA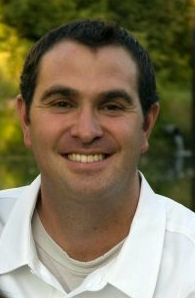 As you get to know Rob, you quickly realize that his approach to therapeutic healing is not a traditional one. His mission is to help thousands of youth and young adults find sobriety, stability, and direction in their lives. He left a fast-paced business career due to his passion for changing individuals' lives and helping addicts heal.
Rob is a Licensed Marriage and Family Therapist in Utah County, trained to work with troubled youth and young adults, as well as their families in today's current addictive issues: Pornography, OCD, and the ever-increasing Immersive Technology Addictions.
President of Utah Family Therapy
Rob's prior business ventures in retail, coaching, and consulting give him unique skill sets in motivation and positive life-changing techniques. Rob's experiences as a current college professor, personal employer of youth, and his past stint as an improv comedian, enable him to connect with youth quickly.
6 years ago, Rob experienced a 180-degree turn in his career as he witnessed countless young people getting caught in the onslaught of current addictive trends; becoming stuck, confused, and scared.
After spending hundreds of hours working with families, couples, and various high-risk addicted teens and adults, Rob discovered his passion in life. His mission is to educate and help youth and their families change the conversation and outcomes that are being repeated throughout the world, leading to shame, lack of connection, and further addiction susceptibility. Rob helps individual's environments change, their views of themselves and others change, and eventually their lives changes.
Focus on Teens
Recently, Rob has put a lot of his focus into helping teenagers and young adults experiencing Same-Sex Attraction, Gay and Lesbian attraction. Learning to have difficult conversations within families can be daunting for young LGBT teens, and Rob specializes in helping teens and families connect with compassion and understanding towards one another.
Rob sees the need to help youth now, instead of waiting until they are adults. This is why Utah Family Therapy is focused on helping teenagers, young adults, and their families.