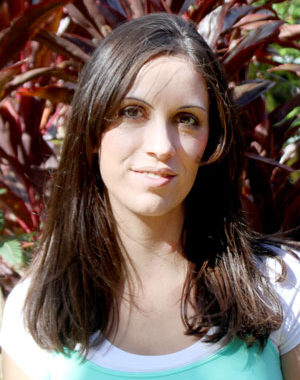 Katie Winn Gooch
Licensed Marriage & Family Therapist
Contacts
katie@utahfamilytherapy.com
Katie Winn Gooch, LMFT
EMDR Trauma Therapist
Katie's therapeutic approach is based on this simple phrase, "I get to see change, and it is beautiful!" She was raised a member of the Church of Jesus Christ of Latter-day Saints but was not always active. She uses her experience to help others remove the shame they may have encountered. 
Katie knows what it's like to question your faith, take time away, and learn on your own if it fits or not; spirituality can be a great coping mechanism.
"I've been married before, and I am familiar with "the singles scene.

I know what it's like to go to church alone and feel like an outsider, and on many occasions, wondering if I had a place in church or if I was obsolete.This feeling is very common, especially in the Church of Jesus Christ of Latter-day Saints religion, where families dominate much of the conversation.

I know what it feels like to experience rejection, to have people ask you "what went wrong?" and not know the answer.

I know the shame of being the "divorced person." I also know what it takes to process through that and how to be happy regardless of relationship status."
The trauma that Katie has experienced in her life, made her realize how important it is to focus on healing the trauma. She was the first EMDR Therapist to join our team. She knows when to push to dive deeper into your experiences and when to sit back and allow a process to work.
Understanding Trauma in Katie's Words
What often happens when someone experiences trauma is that it did not get processed the way it should have. Therefore, the brain does not move it properly from short-term to long-term memory. Instead, it gets stuck in between and manifests in many ways: 
Bad dreams

Depression

Anxiety

Eating disorders

OCD

Insomnia

Addiction

and more.
Our body uses these as coping mechanisms. If you are struggling, it may be that you have been through some trauma, and you haven't properly processed it.
You may not even remember it; some traumas happen at birth. Your subconscious remembers it even though you don't. That's why I love EMDR, it can be a huge help, bringing out the things you don't know."
Couples Counseling
Katie loves working with couples. She enjoys watching them grow and helping them reconnect.
One of the biggest reasons Katie loves working with couples is she feels powerful energy in the room. Katie is very conscious about taking a very nonjudgmental approach in therapy.
She has worked with a lot of couples where at least one of them has had a bad experience in therapy. They have felt attacked or picked on, and for obvious reasons, they don't want to return.
That is NOT Katie!
Katie will push couples, but she will not bully or use shame to manipulate them to change. She wants the couples she sees moving toward happiness together.
Here's the bottom line about Katie, she uses her experience to help you.
EMDR Therapy
Trauma comes in many forms:
abuse

war

a cheating partner

the death of a loved one
As Katie has been working with individuals struggling with trauma, she has realized that people don't realize trauma comes in other forms, like:
A dog attack

car accident

a difficult breakup

a trusted friend or business partner who betrays you

family members

and more.
EMDR, which stands for Eye Movement Desensitization and Reprocessing, is trauma therapy. You can read more here using EMDR therapy,
Katie Does Individual and Couples Counseling and EMDR Therapy • 801.901.0279