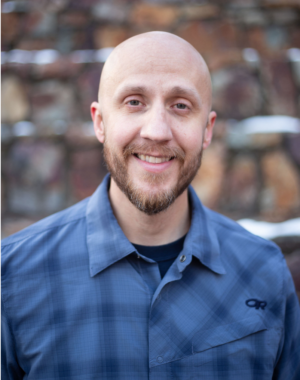 Brad Tanner
Licensed Associate Marriage & Family Therapist
Contacts
Brad@UtahFamilyTherapy.com
Brainspotting Therapist – Brad Tanner, LAMFT
Brad Want's to Help You
Several years ago, Brad felt inspired that he was supposed to quit his profession and help individuals struggling in life. Leaving behind financial stability and a life of comfort, Brad knew there was much more he had to do. In his quest, he knew he had to help you and contribute more to society.
Brad understands the challenges and difficulties of life as he juggles the responsibilities of a stay-at-home dad. He has a unique perspective on the struggles facing families and how difficult it is to navigate the world as a teenager. Your teen is facing unique challenges and here's how he helps the teens and the problems that teens experience.  
As one of our therapists that works with the youth, he is compassionate. Brad excels at creating a judgment-free environment, allowing your son or daughter to feel comfortable when openly talking about their struggles.
Counseling Teens, Youth & Young Adults
One of Brad's primary desires for changing careers is to help youth overcome struggles with pornography, anxiety, depression, and feelings of inadequacy.  
He loves helping families connect with love, understanding, and compassion. Brad also understands the challenges couples experience in their marriage and life with children that are struggling. In his own words,
"I want to help couples connect with greater passion, care, and understanding of each other.'
Brad is a family man and can relate to the challenges that face families. He loves fishing so he can connect with a lot of men and women using fishing analogies. One of his greatest joys is being outsmarted by trout on his favorite river, eating sushi, and watching movies every chance he gets.
Brad is the director of Utah Family Therapy's Intensive Outpatient Program, which helps individuals struggling with anxiety.
Brad Tanner, Counseling Teens & Adults • Utah Family Therapy • 801.901.0279